Conversations in Gardens
2018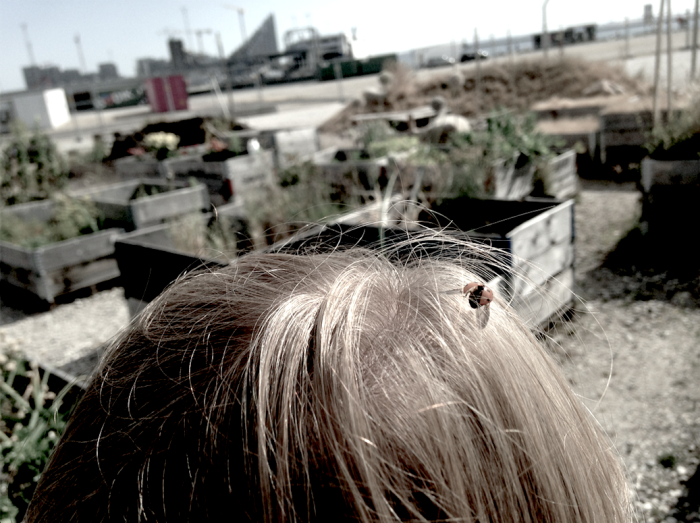 Conversations In Gardens is an extended dialogue between art theoretician Ann-Charlotte Glasberg Blomqvist and myself, taking place in a number of different types of gardens located in Jutland, Denmark.
Discussing the garden as an intersection between nature and culture and a place of negotiation where different species relocate, interact and transform, we attempted to figure out it's role in the current anthropocen era. Questions brought up in our conversation were how the garden can constitute a political, contemplative, therapeutic, social, transformative and educational space through the interaction between plants and humans. The contents of our long talks were summarised and presented as a performative lecture at the opening of the exhibition Det Er Lagt Ude I Skoven at KH7 art space in Århus. Beyond spoken text and images, it included the planting of seeds of crabapple-seeds, which could be adopted by members of the audience in exchange for their solemn promise to nurture and care for them in the future.

presented at
KH7 Artspace, Århus
at the exhibition Det Er Langt Ude I Skoven!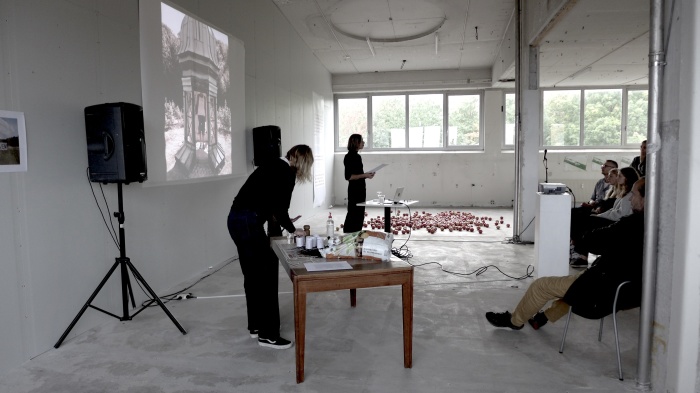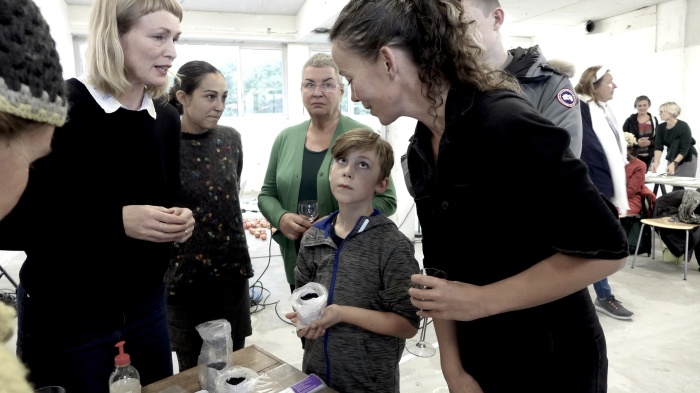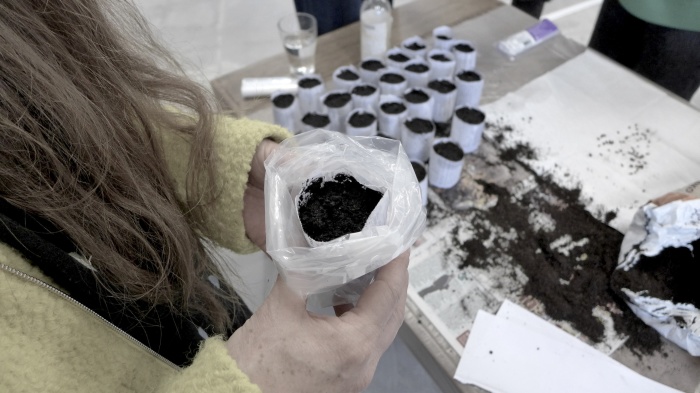 above: images from the presentation at Artspace KH7
below: images from the garden tour