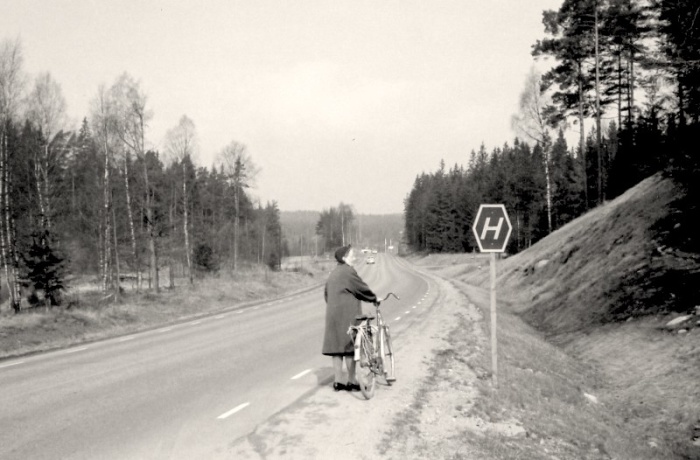 The piece consists of two parts. United We stand - The Great Swedish Transition is a digital slide show which tells the story of the mechanisms behind the transition from left- to right hand traffic in Sweden in 1967. This was a massive pedagogic and political effort to re-educate a population which voted against the changeover some years earlier but was overruled by the government.

The second part, United We stand - Democracy and Negotiation is a choir piece which reflects the fluctuation in opinion among the population during the past term of office in Sweden. The number of voices joining in the chorus thus varies throughout the performance and are conducted by the steady rythm of a metronome.

The juxtaposition of the pieces aim to compare two different attempts to achieve change collectively.

presented at
Röda Sten Konsthall
at the exhibition Ingen Rök Utan Eld!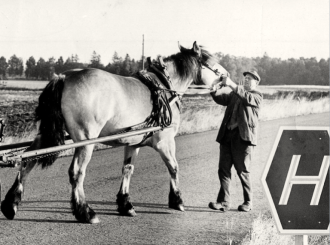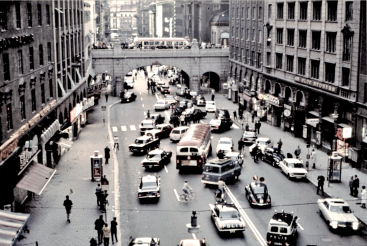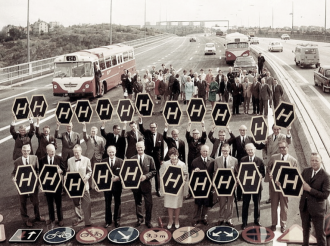 above: images from United We Stand, part I; the slide show
below: images from United We Stand, part II; the choir performance, photo by Hendrik Zeitler